Technology (devices, screentime)
Tech is SCARY!
Boo
Are you scared of tech? You're not alone. You don't have to be a parent to know that there is no shortage of parenting advice and parent tips on keeping kids safe while online. And anyone you ask will tell you they've heard of this or that software that will make it easy. So, I'll just go ahead and tell you...they are all wrong. It's not easy.
Boo Hoo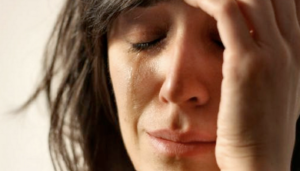 Yeah, I've cried over this too! The #1 advice I've heard and that I repeat to parents is
Your kids were born in the digital age. They wi…
The Perfect Age for Smart Phones
Parents want parenting advice on when their child should get a smartphone.
I used to say kids should have the cell phones THEY can afford. If they can afford to purchase and pay for a smartphone, then by all means, they should have one. My assumption is that if a 10-year-old can afford an $800+ phone and the $150/month bill to pay for that phone, he will also have enough self-discipline and emotional regulation that he won't spend all day looking at free porn.
But that's me. And to be comp…
10 Resolutions To Tame Angry, Defiant Children
Do you wonder why your child is so angry? 
Do you avoid saying "no" because you don't want the melt-down?
Do you end up yelling because you didn't say "no" and then feeling guilty about it?
Happy New Year! Okay, okay, it's February but by now our resolutions are all but forgotten, right?
Right.
Here are 10 *new* resolutions for you to use to help you avoid having angry and disrespectful children all in the spirit of "an ounce of prevention is worth a pound of cure."
The following res…