My Angry Teen, a Love Story. Sort of. Not Really.
My 15 YO has been waking up late and not doing her morning chores. My angry child wants to make it about me. Which used to make me do this:

This is the old me. Shouting at my angry child who doesn't want to, and actually cannot, listen to me.
I would remind. Then I'd explain (lecture). Then I'd nag. Then I'd guilt. Then I'd yell.
It was exhausting.
And it didn't change my angry child's behavior (misbehavior). I had to do something different.
Here's what I did:
I didn't say anything.
She didn't do her chores so I did her chores for her.
Yup. I sure did.
By Friday afternoon she was excitedly talking to me about a sleepover with her BFFs (they're twins). I told her we need to discuss it after her volleyball practice. She never brought it up again that day. I carried on with my evening.
Saturday she came home after having lunch with her dad and informed me that she's going to get ready to go to her BFFs' house for a sleepover.
I inform her that not only did we not discuss it but she is in fact NOT going to do that.
She asked why.
I told her that she didn't do her chores so I did them. And my reward for doing her chores is that I don't have to drive her anywhere. And that she would be around in the morning to help me organize the coat closet.
her: PLEEEEAAAAAASSSSEEEEEEE
me: No.
her: But Mom, they're expecting me. PLEASE! I'll do the litter from now on! I'll wake up on time.
me: No.
her: PLEEEEEAAAAAASSSSSSSEEEEEEE! Mom! PLEEEEEEAAAAAASSSSSSEEEEE!
me: You know that doesn't work with me.
her: Mom, really. Please? I'll do better!
me: Asked and answered (I should have said that one "please" ago).
her: I'm not talking to you.
me:
So Sunday she hid out in her room ignoring me. I woke her to help with the closet. In spite of herself, we shared a few laughs at what we found (and a few "eeewwwww" moments, too). She disappeared into her room again. I woke her from a nap to go to church. She had trouble staying mad but I could tell she really wanted to. By the end of the church service, she was talking to me again.
But wait, there's more!
8:30pm Dinner has been eaten. The kitchen is clean. I'm sitting on the couch wondering if I could justify going to bed before 9pm.
her: calling from the top of the stairs MOM! I don't have any food for lunch or snacks! You need to go to the store!
me: No. The time for going to the store passed.
her: But I need fooooood!
me: I went Saturday and would have been happy to go today but you never asked (because she was "punishing me" by not talking to me).
her: Forget it.
me: I'm totally justified going to bed now.
And I did.

Moral:
I waited to give a consequence and I let the chips fall where they may. My angry teen learned two valuable lessons. And my blood pressure stayed low. :)
Do you have an angry child love story to share? Tag me! IG: @coachatl, Twitter @parentcoachatl, or Facebook @CoachAtlanta #momofteen#momtribe #victory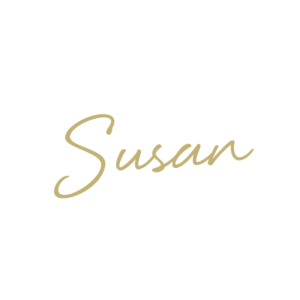 HEY! Jump over to my page on Facebook. You can also join me on Twitter and Instagram. I love chatting!